The Event
Over 1000 digital advertising influencers and leaders attended the SUMMIT events where guests were treated to an immersive experience that included a picnic theme and Community Garden featuring: Creative menu planning, Interactive Stations, Must have giveaways, Compelling stage design all producing instagrammable moments. Multiple executive and ancillary events, featured a 'who's who' of Toronto executives and public figures.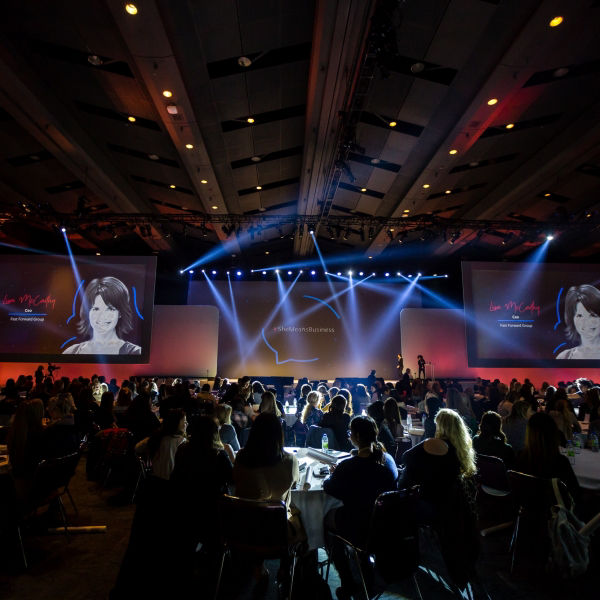 Transforming venues into immersive experiences through creative thinking and technology excellence.
The TK Difference
Transforming Toronto's Royal Conservatory of Music into a Facebook branded setting. There might have been line-ups at the unique catering stations as attendees crowded in to capture photos. The event immersed the audience in a catering journey with moments of surprise and delight and a transformation of the Royal Conservatory of Music venue into a Facebook branded setting. The chocolate smash dessert table was an absolute success too!
A true compliment to an event team is watching as guests take out their phones to capture and share their experiences. Such was the case at the booster shot wall for a morning wake-up call, luncheon picnic stations and the line-up for branded giveaways.
Turning the MTCC into a Community Garden complete with Instagram influencers custom-designed spaces. Check out the swings that served as a gathering point for an Ask the Experts station, and the celebrity cooking station. It makes us want to go right back to experience it all again.