BACK TO SERVICES
Our services
event logistics
Embrace the digital revolution and blend it with your live and virtual events.

We're not afraid to THINK BIG, and we'll give you the unexpected.

Companies engage us knowing they have an event logistics company that will provide strategic guidance, flawless event management and BIG ideas for in-person and virtual events.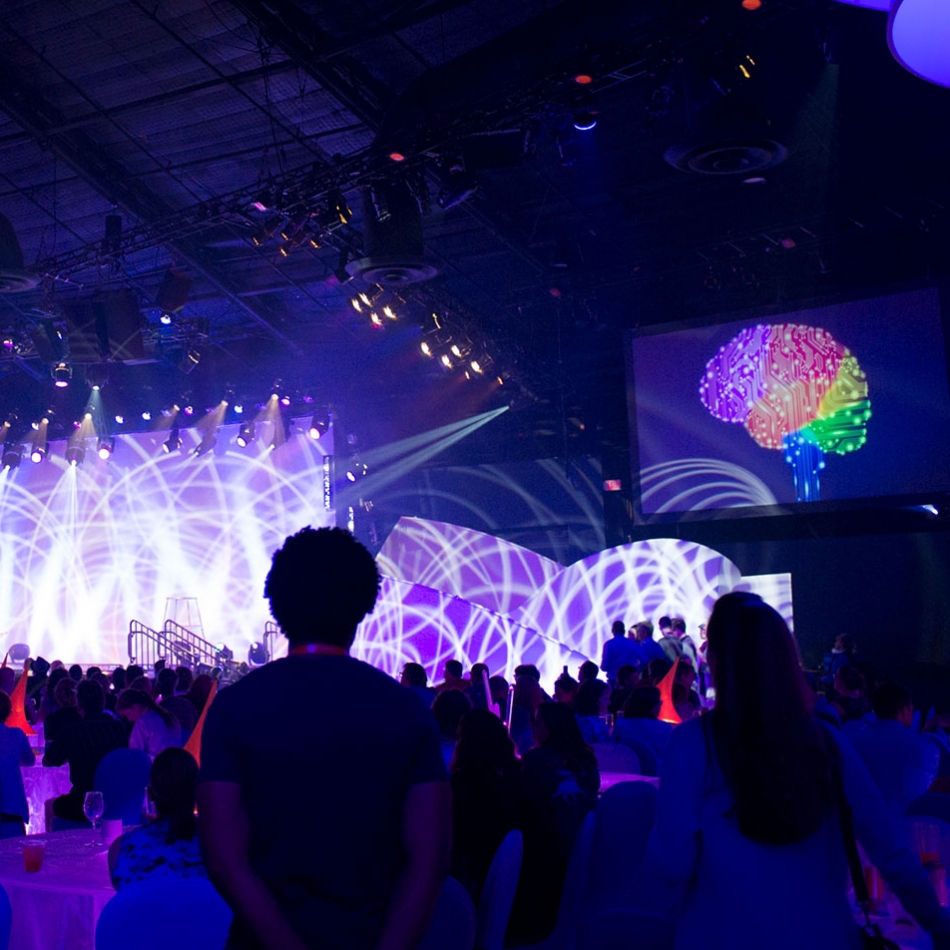 30 Years Event Logistics Experience
In fact, we've guided some of the globe's leading brands through some of their most sensitive and high-profile programs with events designed to create an emotional connection with customers.
With team members and seasoned event professionals across Canada and in the UK, our event planning knows no bounds!
Support Services
Event Concepts & Design
Venue Sourcing & Contract Negotiation
Ancillary Events and Event Logistics
Exhibits And Immersive Experiences
Entertainment & Activations
'Must have' giveaways
Incentive Programs
Event Technology Integration

Event Concepts & Design
We start with a blank canvas and craft your story through creative solutions and event logistics that come together in one extraordinary experience on event day. Then we provide post event analytics that deliver event ROI.

Venue Sourcing & Contract Negotiation
We have global reach and an extensive venue network to secure flagship event venues and exclusive experiences.

Ancillary Events and Event Logistics
We take care of the 'event inside the event' and thread the intricacies seamlessly. From Executive Roundtables to Social gatherings with exceptional networking opportunities and Closing Parties and Galas, your event is enhanced and celebrated with a focus on event logistics details and the attendee experience.

Exhibits And Immersive Experiences
From render to reality, we design and manage the logistics and build of experiential experiences, trade shows, extensive exhibit floors, complex booth builds, and multiple exhibits and sponsor programs. Our event planning team create unique sponsor opportunities and manage exhibit deliverables, while taking care of the partner, vendor and supplier relationships and event logistics.

Entertainment & Activations
We are on the pulse of event and industry trends and have the network of suppliers to make the exclusive and notable come to life.

'Must have' giveaways
We really do put the swag in swag

Incentive Programs
Experience managing award-winning top-level incentive programs – from intimate white glove affairs to coordination and planning logistics of dramatic themed events in challenging outdoor, remote locations. Be it Olympians, ice caves, mountain top galas, secret concerts, we are consistently rated as the producers of the 'best ever' event experiences and conferences.

Event Technology Integration
Our in-house developers can integrate your CRM and internal tools and platforms with our event registration solution, so that you capture and track customers and event attendees through your sales funnel.