BACK TO SERVICES
Our services
event production
What happens on stage leaves the lasting impression with your audiences… and we're masters at crafting your story. It's why we're one of the leading event production companies with an enviable list of global, live and virtual event success to draw on to elevate your events.  

Blending creative, event design and content management, along with an understanding of the technical details, our event productions have gained a reputation for elevating the event experience while producing ground-breaking and highly creative productions.

From unique event staging concepts, to multi-media, video production and event activations that stand out from the clutter, our event productions leave a lasting impact on attendees.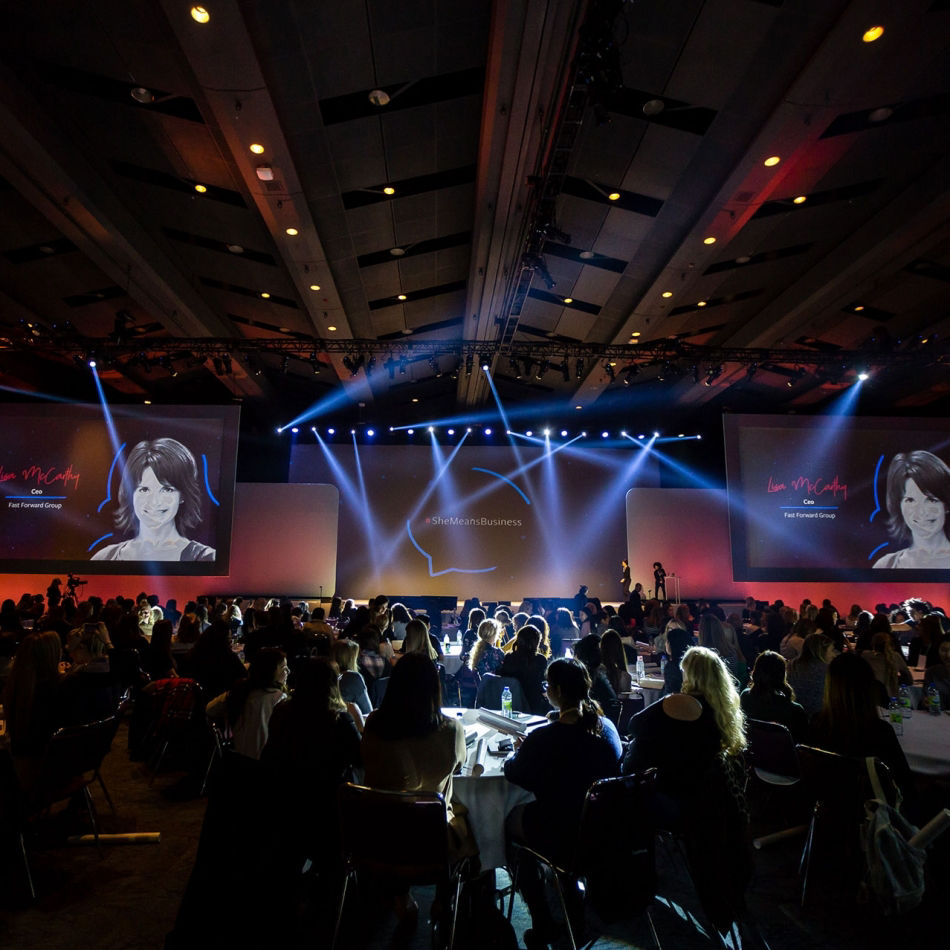 Creative Event Production
We know how to tell a story, and our depth of event production experience along with a roster of seasoned event producers, is why you want us on your team. End-to-end event production for your virtual, hybrid and in person events.
Whether it's a show-stopping opening, a heart-stopping closing production, a celebration to be talked about and shared, our Event Producers deliver creative and inspiring moments. From pre-production to rehearsals, on-site event management and load out - we manage the entire event production process to ensure event success.
Support Services
Digital Storytelling
Video Production
Executive Level Management
Stage Design
On Brand, On Budget
Show Callers and Slide Support

Digital Storytelling
Multi-media to elevate your content. We believe in the power of visuals and an engaging narrative to create meaning and community. Elevate your content and amplify your brand through digital effects that bring your stage and venue to life.

Video Production
From show openers to sizzle reel closers, our video crews are the feet on the ground that capture stakeholder satisfaction, customer joy and the memorable moments that help paint your story.

Executive Level Management
With our seasoned event producers and event planning process, we've produced large scale events, managing heads of state and CEO's through their on-stage experience.
Stage Design
On-brand set design – we deliver the right size for your needs and with the latest in special effects. From impressive projection mapping to astounding lighting effects, we're your live and virtual event production experts.

On Brand, On Budget
We make staging and event design part of your story. With our budget management and technical expertise, we know the difference between 'nice to have' and need to have'. Global relationships with rental and staging companies offers the right suite of technical and production services for your events.

Show Callers and Slide Support
We bring order to the chaos managing multiple presentations, on-stage demos and scripts. When it comes to event production schedules, show flow is our know-flow for your live, hybrid and virtual events, delivered by a seasoned event production team.