BACK TO SERVICES
Our services
event technology
We're event technology geeks. That's right - we LIKE finding the latest event tech to deliver the absolute BEST experience for your attendees.

We have evolved from a Live Events agency to an event tech company putting digital at the forefront of event experiences. With the launch of our custom-developed Virtual Event Platform we've engaged audiences around the globe. Relying on our technology tool kit and tech savviness we take an event technology trend, combine it with your event vision, and bring it to life with integrated, immersive virtual, live and hybrid events.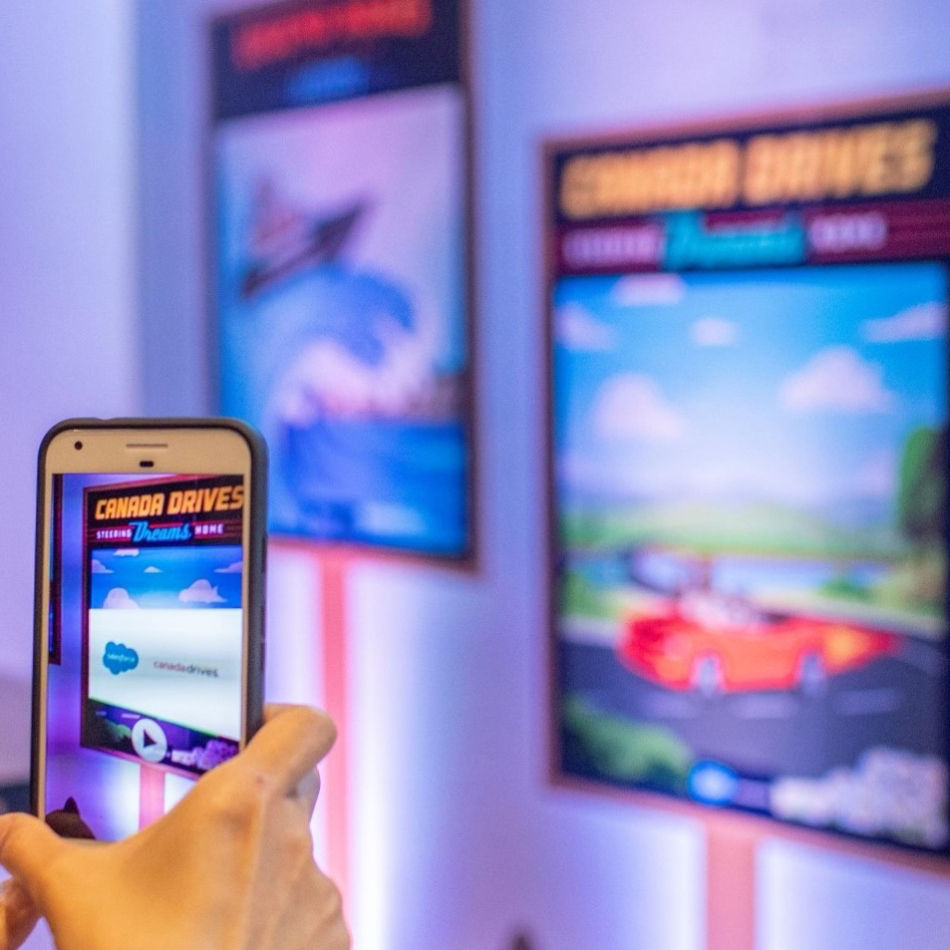 Leading with Event Tech
We take the technical with event logistics and make it seem easy. From live streaming to mobile apps to interactive activations and gamification, we remove the complicated from event technology and make it happen in a seamless attendee experience for your in person and virtual conferences and events.
Event organizers can rely on our delivery of a seamless event experience, from registration to mobile apps, to check-in made easy, to event production and interactive experiences with gamification. We deliver those 'aha' moments that bring your event story to life in unique ways.

With an in-house team of developers and event technology experts, we will deliver the latest tricks and tools, and event technologies in the marketplace to your conferences and events.
Support Services
Registration for In Person and Virtual Events
Event Technology Integration
Mobile app
Augmented Reality Experiences
Virtual Event Venues

Registration for In Person and Virtual Events
Invitations, event registration logistics and event communications, complete with agenda building, make for a seamless in person and virtual event experience. Full reporting & analytics. Event Evaluations that deliver ROI. Event software and technology that is intuitive and immersive.

Event Technology Integration
Our in-house developers can integrate your CRM and internal tools and platforms with our event registration solution, so that you capture and track customers and event attendees through your sales funnel.

Mobile app
Increase attendee engagement with an event app. Completely customizable and an in-pocket tool for attendees to enter the event with elegance and ease and promote attendee networking. Ask us about our leaderboard and gamification features in the event app.Completely customizable and an in-pocket tool for your live audience to access the event with elegance and ease.

Augmented Reality Experiences
There's no end to the talent of our designers and developers. Tell your brand story through AR - a unique way to engage your event community and event attendees.

Virtual Event Venues
A customizable branded Lobby, General Sessions with main stage design, Breakouts, Networking and Interactive features, Virtual Exhibit Booths, Engagement Tools and Gamification are all part of our unique designs. In person events, virtual and hybrid events all come together with a seamless event technology solution.