The Event
With the infinity pools at the Aga Khan Museum as a backdrop, the white glove affair
showcased Toronto's unique multiculturalism to a global audience. The entire event was inspired by the elegance of the Aga Khan space, with touches of Middle Eastern flair.
On a beautiful autumn evening the event unfolded, beginning with an engaging welcome reception inspired by Phoenician elegance, Indo-Jazz sounds with an interactive cocktail bar as the centerpiece.
The gala dinner evoked a desert night with refined splendor and pops of vibrancy beneath a clearspan tent.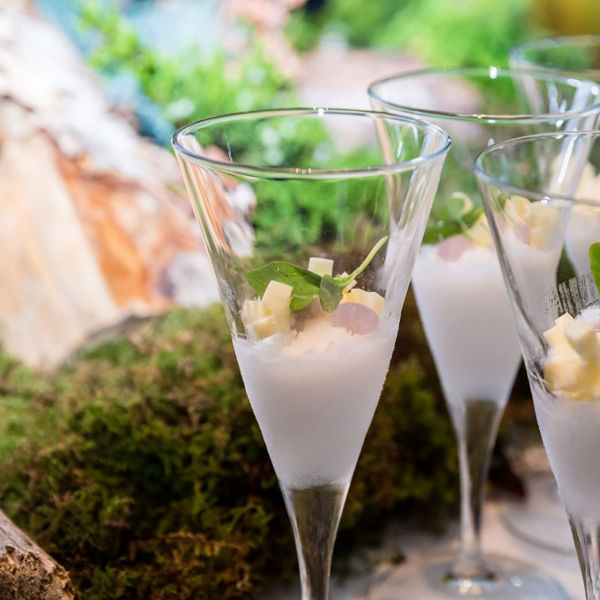 Inspired by Phoenician elegance, Indo-Jazz sounds
The TK difference
A bespoke menu designed by Canadian Celebrity Chef, Mark McEwan.
Not only was Mark McEwan creating magic in the kitchen, he made an appearance to take the guests through his creations.
A molecular styled immersive cocktail bar had guests elbowing up to be the first to the experience.
A luxurious and candlelit indoor/outdoor space served as a backdrop to close the evening with warm cocktails and a custom dessert bar.
As featured on Canadian Special Events Magazine, January 2018 issue. Highlight video: TK Clearstream Gala Dinner from TK Events on Vimeo